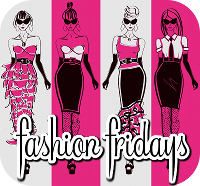 I did a little unplanned
surgery
bright and early this morning. I know that I have mentioned before that I have small wrists. I scored three new bracelets from Banana Republic via
Ebay
and they all came in the mail this morning. Of course they were too big, so after a little inspection I decided that I could make them smaller. My handy dandy scrapbook tools, little scissors,
pliers
and tweezers worked like magic.
I pried the little prongs, emptied the jewel, moved the clasp up one, replaced the jewel and closed the little prongs.
The two jewel bracelets were the ones who needed the repairs. The center bracelet is still too big, but I think it is just going to have to stay like that.


These are the two bracelets that I mentioned last week that I could not find. The gold one is magnetic, which is so nice.


Here they are all together. The coral one twists slightly.
I also found this bracelet while shopping with my mom a couple of weeks ago. I love the thickness of it and that it conforms to my wrist to easily.
My Marley Lilly hat came in the mail too! It was such a fun giveaway that I won from Flip Flops & Pearls. Thanks
Daph
!!
........

"At the ninth hour Jesus cried out with a loud voice, 'Eloi, Eloi, lama sabachthani?" which is translated, "My God, my God, why have you forsaken me?' And Jesus uttered a loud cry, and breathed His last. And the veil of the temple was torn in two from top to bottom." -Mark 15: 34,37-38
Amazing Love, how can it be that you my KING would die for me?