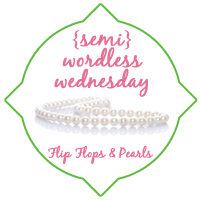 Thank you so much for the comments and emails regarding my interview on Monday. I am pleased to say that it was a success! I was finished with all of the crafts at 9pm on Sunday (with a little help from Bryan). Instead of a 30-minute interview, it turned into an hour interview. Which was fine with me since I got a teaching position! Here is a picture of everything I made. I'm doing three classes--Spa-tastic!, It's Greek to Me, and Bonjour Paris!


Last night I met Bryan after work and we headed out for an early dinner of sushi and did a little bit of shopping for a wedding shower that we are attending this weekend. This afternoon I've been doing the boring things in life--cleaning and laundry. I want to stop, have a glass of wine and smell the flowers.
Speaking of flowers...I am thrilled that we are having wonderful weather here in SW Arkansas! Groundhog Phil was correct in saying that Spring is coming early this year. Flowers are blooming everywhere and the grass is turning green. How adorable are these little lovelies?



Hooray for Spring!