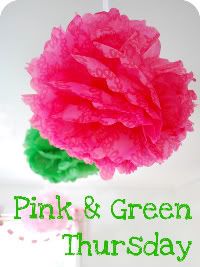 Happy
Pink
&
Green
Thursday, Lovelies! I had a fun-filled day of shopping and running errands yesterday, followed by a yummy Sushi birthday dinner for a friend. It makes me happy to see the beautiful signs of Spring. Nothing says it like freshly cut flowers in the house.

A HUGE "Thank You" to all of you for being such amazing friends! Yesterday pushed me above 100 followers!

Starting next Monday I will be hosting a week of giveaways! I am extremely excited about all that it entails. I know this is short and sweet, but I have a jam-packed day today.



XOXO,
Hannah