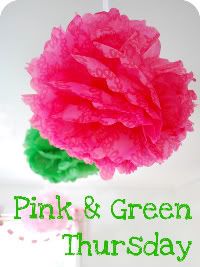 Happy Saint Patrick's Day! I'm not really Irish, but I did make sure to kiss my sweet red-bearded husband this morning before he left for work. Do you have your green on today? Did you purchase something new and special for the day or did you pull something out of the closet that you already had? I wore black Paige Denim Skyline Ankle Peg jeans, a green sleeveless silk shirt from Anthropologie, a white Lilly Pulitzer Katia wrap and gold Tory Burch Revas.
Are you going to any green-themed parties tonight or even this weekend? Anyone want a lucky elixir to start off the evening? How yummy does that cocktail look? Or maybe some Guinness and ice cream?
Here
is a minty-green treat and
here
is the appetizer I mentioned yesterday. (These are not pics of them.)
Today was a fun day at school. The kids were thrilled to find gold-dusted footprints at our two leprechaun traps. I also took them on a treasure hunt to find four-leaf clovers. Somehow they decided they they could make a wish on each clover they picked!
Enjoy your green-filled day!
XOXO,
Hannah