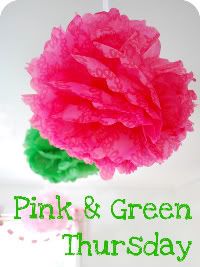 I have found a few pretty pink house-related things for you to enjoy today. Feast your eyes on these two masterpieces.
I may never have a pink bathtub, but I guarantee there will be some piece of pink furniture in my house someday. For those in opposition pink fabric in a home, take a look at these lovelies.
Bright accessories can add that extra oomph to a room.
Or you could choose the more subtle approach. Which do you like better?
XOXO,
Hannah