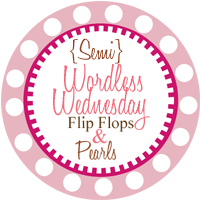 As much as I insert the latest fashion trends into my wardrobe, there is still a part of me that holds dear the Southern traditions that run deep in my blood. White shoes and linen, are not worn until after Easter. There is no arguing. Period. Now that Easter has passed, go ahead and pull out your spring and summer duds that you have been hesitant to wear.
What girl doesn't like to wear some sort of a hat now and then? Big and floppy, small and stylish, the varieties are endless to pair with your outfits.
Need I say more? Nothing gets me more than my sweetie in a seersucker suit and bow tie. All true Southern men own one of these in their closet. A little strapless seersucker dress or blazer is sure to be found in a true Southern woman's closet, too.
This is another quintessential fabric that is worn by the classiest of preps. What was in my daddy's Easter basket to celebrate a new season? Why, madras shorts, of course!
Linen.
This has made the ungodly heat bearable on many stifling days throughout the South. My linen tunics and pants are now officially out of my storage closet and in my rotation of outfit choices.
Finally, and only now, should you be wearing your white shoes for the first time this year. This is one rule that should never be messed with.
I hope you have a great Wednesday!