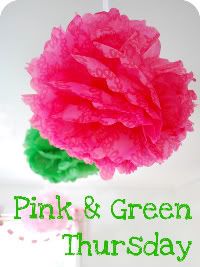 Happy
Pink
and
Green
Thursday! Since we are in the month of LOVE, I thought I would take advantage of this time and post a couple of fun Valentine ideas.
Do you remember when you were a child and bult forts? Did you make them in the woods with sticks and branches or in the living room with chairs and sheets? My mother was always such a wonderful sport and drug out sheets, blankets, pillow and clothes pins for me to use. Do you remember that feeling of dread when it was time to clean up? Well, I've found a fort that you might never want to take down! With a little bit of time and effort, you could surprise your honey with
this
fancy nest! To see full directions click
here
.
Want another cute Valentine idea? Download a free set of stickers to go on fruit
here
. They are a little something special to add to the lunches that go out of the house each morning!
XOXO,
Hannah