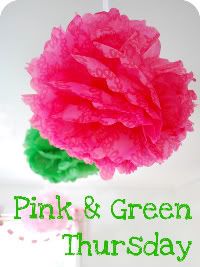 Upon the arrival today of my Coastal Living, I quickly scanned the magazine and found the perfect article to feature today. Unfortunately, it is not up online yet, so it will have to wait until next week. So...I found these while browsing Southern Living's website. They have an article entitled
"95 Amazing Home Makeovers."
The three that I am featuring are pink or green, to go along with
Pink Preppy Lilly Lover's
Pink
and
Green
Thursday.
Before
After
Before
After
Before
After
Hopefully everyone has had a nice day and stayed warm! I'm a bit under the weather. Surely the chicken soup and hot tea I am having tonight will help!